IML-MC-B21 Mud Conductivity Sesnor
The IML-MC-B21 mud conductivity sensor is an electromagnetic induction sensor, which is used to measure the conductivity of drilling fluid. It is assembled by using ROSEMOUNT conductivity sensor probe (226) and transmitter (5081T-HT). It has the characteristics of high measurement accuracy, stable performance, good repeatability and strong anti-interference ability. Corrected to the conductivity value at 25 ° C. It has waterproof and anti-corrosion performance and is suitable for the harsh environment of oil field drilling. It is an important sensor in oil and gas exploration.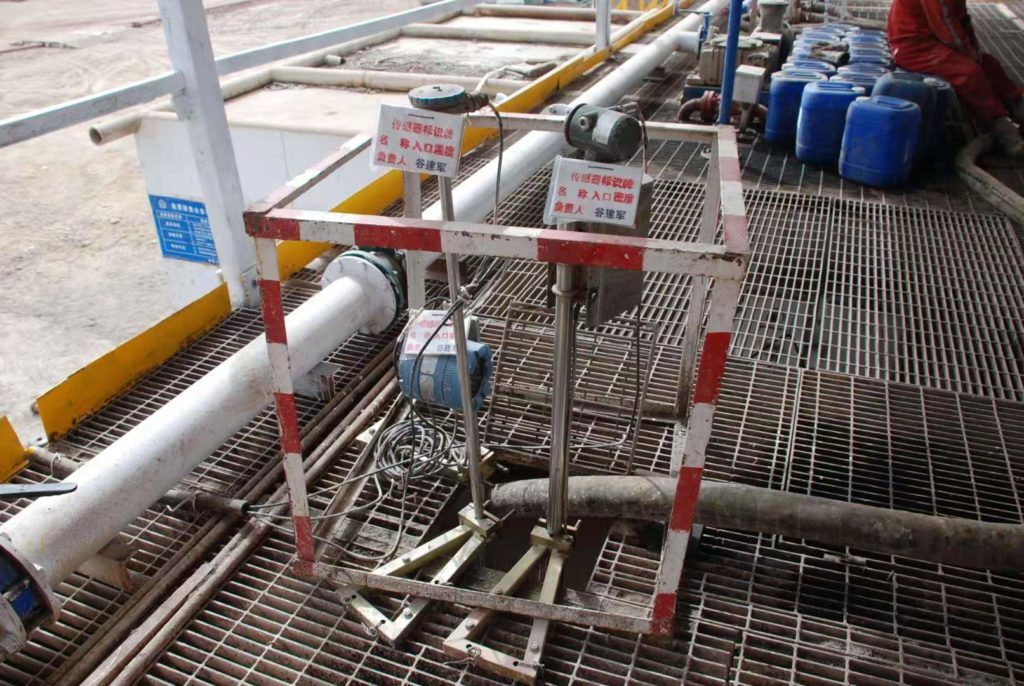 Sensor Installation
The mud conductivity sensor is very easy to install. Just immerse the sensor temperature detector in the drilling fluid to be tested, fix it with a bracket, and connect the cable.