IML Co.,LTD is a family owned mud logging based company. The Founder- Tom Song worked in Sinopec's mud logging area for 30 years. He have supplier mud logging service for 107 wells. He has used many kinds of mud logging equipment. All of IML mud logging equipment has proved by normal working.
Tom Song on Mu d Logging Wellsite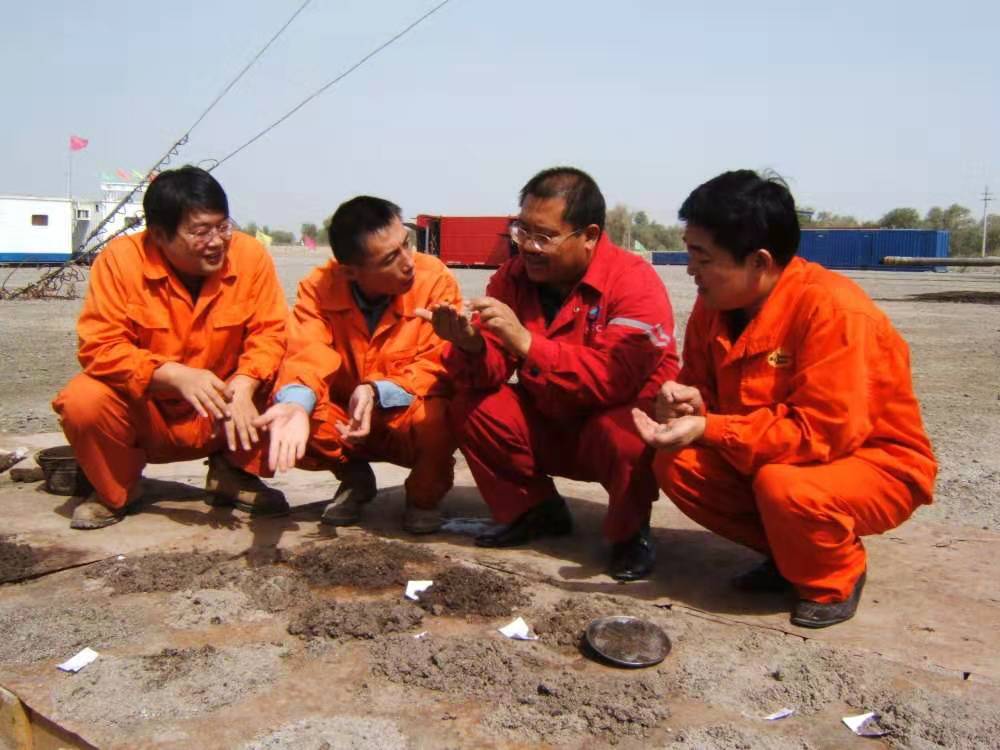 Tom recogizing the core rocks on mud logging wellsite
Now His son- Jim Song,in charge of IML. Co.,LTD. He has sold mud logging equipments to North America, South America,Mid East and Afirca. Still kept no-aftersales. From 2019, Jim Song updated mud logging equipment suppling chains. Added mud logging spares, Geilogical tools and wellsite safety prodcuts. IML CO.,LTD will always supply good prodcuts with good price.
IML CO.,LTD also pubished Chinese mud logging jobs, Help any mud logger find a good opptitunities. Welcome to send your CV to us.