The production of comprehensive mud logging equipment in China was later than that of European and American countries. In the eighties of the 20th century, comprehensive mud logging equipment in China mainly used comprehensive mud logging equipment imported from oil service companies such as the United States and Canada. The advancement of development forces and the rising prices of equipment in Europe and the United States have embarked on the road of independent entrepreneurship in the late 20s. The research factories of China's comprehensive mud logging equipment are mainly CNPC, SINOPEC and private individuals represented by SK and IMUDLOGGING. After the research and manufacture of thesis years, the main similar products are CMS, IMUDLOGGING-3, SNOW WOLF, DML and above. The emergence of the above-mentioned comprehensive logging products means that China's logging equipment has basically reached the international advanced level in terms of hardware, and there is a certain gap between the level of interpretation and evaluation of well-known international companies in terms of logging. Of course, there are some other brands of integrated logging products in China, but most of them are the above-mentioned OEM products, the products or quality are not high, and they have not been widely used.
Now we introduce the comprehensive mud logging products that are widely used in China.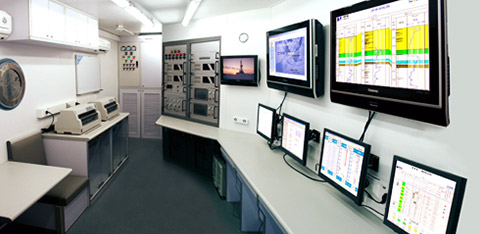 CMS is a comprehensive logging system with international advanced level launched by Shanghai Shenkai. In addition, there are products for different applications such as SK-2000, SK-DMS, SK-MLS and so on.
The predecessor products of the CMS comprehensive mud logging unit mainly borrowed from the DRILLBYTE comprehensive mud logging unit of BAKERHUGHES. With the improvement of multiple generations, the equipment with its own independent intellectual property rights has been formed. At present, it has achieved sales of more than 300 units, not only serving major domestic oil fields, but also used in more than ten countries and regions such as the United States, Russia, India, Pakistan, Kazakhstan, Venezuela, Nigeria, and Iraq. Continuous work in various harsh environments.
● The cabinet structure design has obtained DNV2.7-1 certification
● Positive pressure explosion-proof electrical design meets the requirements of IEC 60079-13 and related certifications
Evaluation: The quality of SK's logging products is second to none in China, but the price is also the most expensive. SK also has agents in many countries, and it is very convenient to find them for inquiries.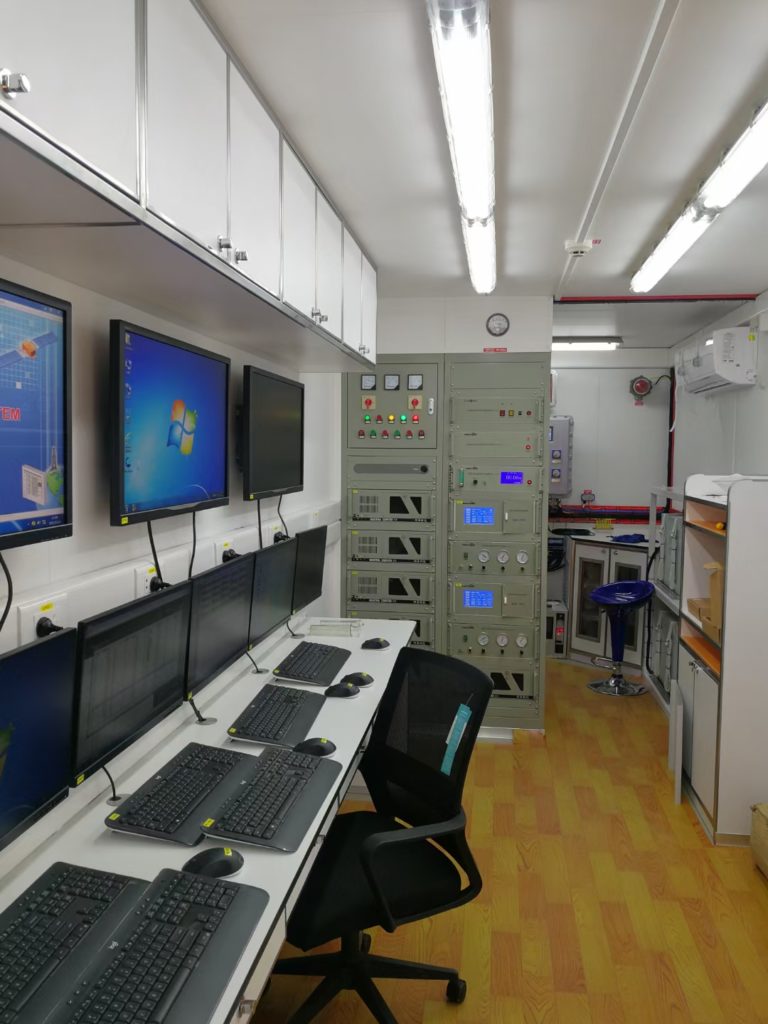 IMUDLOGGING-3 is a comprehensive mud logging tool developed by SINOPEC. It mainly draws on equipment from Geoservice. At the same time, it has developed SinoWSL, SinoPLS-II and other multi-purpose comprehensive mud logging tools, which greatly accurately subdivides the logging service market. . IMUDLOGGING COMPANY LIMITED, as the hardware supplier of the integrated logging unit, supplied all the hardware except for the logging unit, and obtained the independent sales license for the logging unit.
IMUDLOGGING-3 is the only designated integrated logging tool of SINOPEC. In addition to all Sinopec logging services, it has entered more than 10 foreign markets including Mongolia, Iran, Kyrgyzstan, Kazakhstan, Turkmenistan, Azerbaijan, Mexico, Indonesia, Colombia and Turkey, etc. and has provided mud logging services for more than 300 wells.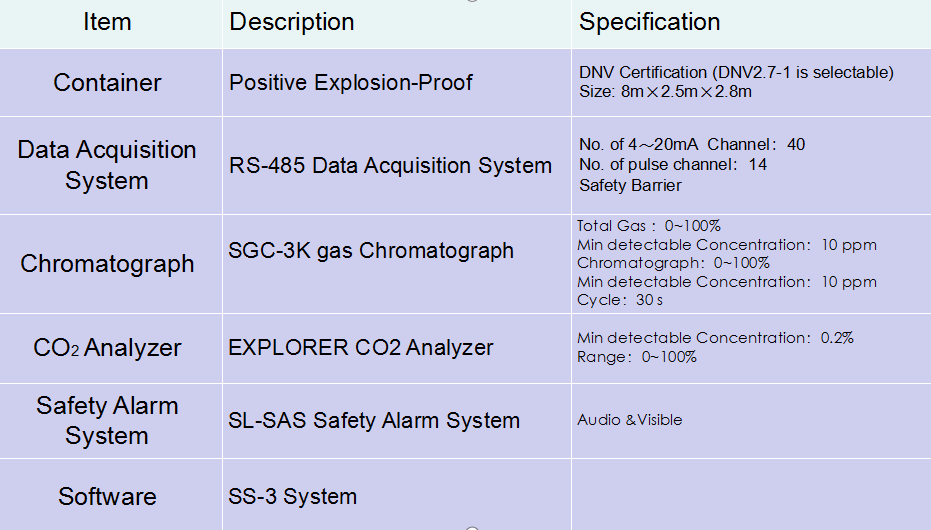 Evaluation: IMUDLOGGING-3 is currently the most cost-effective comprehensive logging tool in China. It is fully certified and can be used in a variety of harsh environments (sea, desert, low temperature, etc.). The product quality is reliable and has undergone a large number of actual use tests. Recognition is a good purchase choice.
SNOW WOLF Mud Logging Unit
SW comprehensive mud logging equipment is a mud logging equipment independently developed by China National Petroleum Corporation Western Drilling Engineering Company. In 2007, it passed the acceptance of China National Petroleum Corporation's industrialization project and product technology appraisal. Its R&D template was Halliburton's GEARHART comprehensive mud logging unit; of which the positive pressure explosion-proof type mud logging tool obtained the DNV2.7-1 positive pressure of Det Norske Veritas Explosion-proof certification is suitable for on-site logging work in oil and gas exploration and development under various harsh conditions such as land, offshore drilling platforms and deserts.
Since its industrialization, SW mud logging units have been widely used in domestic Xinjiang oilfields, Tarim oilfields, Tuha oilfields, southwest oil and gas fields, as well as overseas oil and gas fields in Kazakhstan, Uzbekistan, Iran and other countries. Unanimously recognized and praised. As of 2018, a total of 126 sets of various types of Xuelang mud logging units have been produced and sold, 30 of which are exported
Evaluation: The SW integrated mud logging unit is a piece of equipment used by CNPC to some extent. Its research and development time is relatively short, and its use is mainly biased towards oil fields in northwestern China. Since it is a state-owned enterprise in China, sales communication Relatively difficult.
DMLMLU-200 Mud logging Unit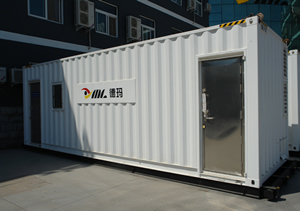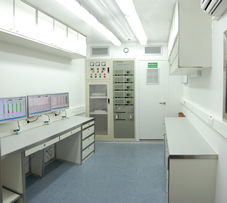 DMLMLU-2006 Dema (DML) comprehensive mud logging unit is a new product developed by China National Petroleum Corporation Bohai Drilling Engineering Co., Ltd. It mainly develops and draws on the mud logging unit of DATALOG company.
Instrument performance characteristics:
1. The overall positive pressure explosion-proof, passed the DNV A0 ZONE1 safety and explosion-proof certification;
2. Chromatographic analysis adopts µ-TCD technology, which has high analysis accuracy, short cycle and good linearity. It can analyze 9 components of C1-C5, H2 and CO2 within 30s (adjustable to 15s), which is fully adapted to rapid drilling and Need for discovery of thin-bed oil and gas;
   3.32 channels of analog data, 8 channels of pulse signals, 4 channels of programmable output, which can be expanded arbitrarily;
  4. Adopt isolation barrier technology, anti-interference, lightning protection, modular circuit, easy to maintain;
  5. The software has rich functions, friendly interface, simple operation, and has the functions of dual hard disk data automatic backup, wireless data transmission, etc.;
  6. ​​With H2S early monitoring function.
  7. The system adopts three languages: Chinese, English and Spanish, which can be switched at any time to meet the needs of different users.
   8. The sensor connection adopts a patented method, which is convenient to install and disassemble, and is safe and explosion-proof
After the successful development of the instrument, nearly 100 units have been produced, which are used in Dagang, Jidong, Changqing and Indonesia markets, and are exported to Brazil, Mexico, Iran and other countries.

Evaluation: The DML integrated mud logging unit is also a piece of equipment for CNPC's own use. The certification it has obtained does not yet meet the strict requirements for offshore logging services. Its wellsite information transmission method is relatively backward. It is a state-owned enterprise in China and is sold. Communication is relatively difficult, but in normal use, problems rarely occur.